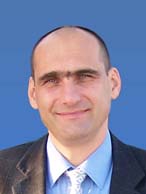 Prof.dr.ing.
Adress: 21-23 Prof.dr.doc. Dimitrie Mangeron Str., Iasi – 700050, Romania
Office: EN building, room EN-313
Phone: +40-232-701235
Fax: +40-232-237627
e-mail: lukake@tuiasi.ro, ddlucache@gmail.com
Didactic activity
Courses:
Utilizations of electric energy
Low voltage electrical installations
Electrical installation design
Optimal use of the electrical energy
Management of the urban lighting
Numerical Optimization Techniques
Courses support( link to UEE laboratory page)
Proposed themes for graduation work (list)
Scientific activity
Publication
4 booksandbookchapters
122 articles ( Scientific articles list )

17articles ISI Web of Knowledge (4 articles in ISI journals)
22 articles published in journals indexed in databases
34 articles published in journals indexed and recognized by Romanian CNCSIS

49 articles published at national and international conferences
1 patent
Research grant (list)
Interest fields
Electric lighting, Electric heating and cooling, Energetic efficiency, Optimal design of electromagnetic devices, Devices for diagnostic based on alternative and complementary medicine, Functional electric stimulation
Collaborations / Other activities
International partnerships and collaborations:
Technical University of Moldova, Chisinau, Rep. of Moldova
Université Paul Cesane, Marseille 3, France
Universidade do Porto, Portugal
Université de Sidi Bel Abbes, Algérie
Member of:
IEEE Industry Applications Soc. #85012847,
EAI (European Alliance for Innovation) – Green World SIB,
"Autoclusters" Association,
AGIR (Romanian Engineers' Association) and
CETR (Technical Experts Council of Romania).
Curriculum vitae (link)